Dr Matthew Harper – Group Leader
Fellow in Pharmacology Jesus College
E-Mail:  mth29@cam.ac.uk
Tel: +44 1223 334032/334024
Fax: +44 1223 334100
Keywords
Thrombosis, Thrombocytopenia, Platelets, Cellular signalling, Cell death, Calcium, Apoptosis, Necrosis, Phosphatidylserine exposure, 3Rs, Microparticles
Investigator Biography
Matthew read natural sciences at Cambridge and stayed to complete a PhD with
Stewart Sage
(Department of Physiology, Development and Neuroscience) on the regulation of calcium signalling in platelets. He moved to
Alastair Poole
's group in Bristol to work on platelet granule secretion and thrombosis. Matthew
is on the editorial board of the journals
Platelets
, Scientific Reports and
Pharmacology Reviews and Perspectives
, and is a founding trustee of
The Platelet Society
, a charity that promotes research and education about the roles of platelets in disease. In 2015 he was appointed to a lectureship in the Pharmacology Department. His current research focuses on understanding platelets in health and disease.
Lab members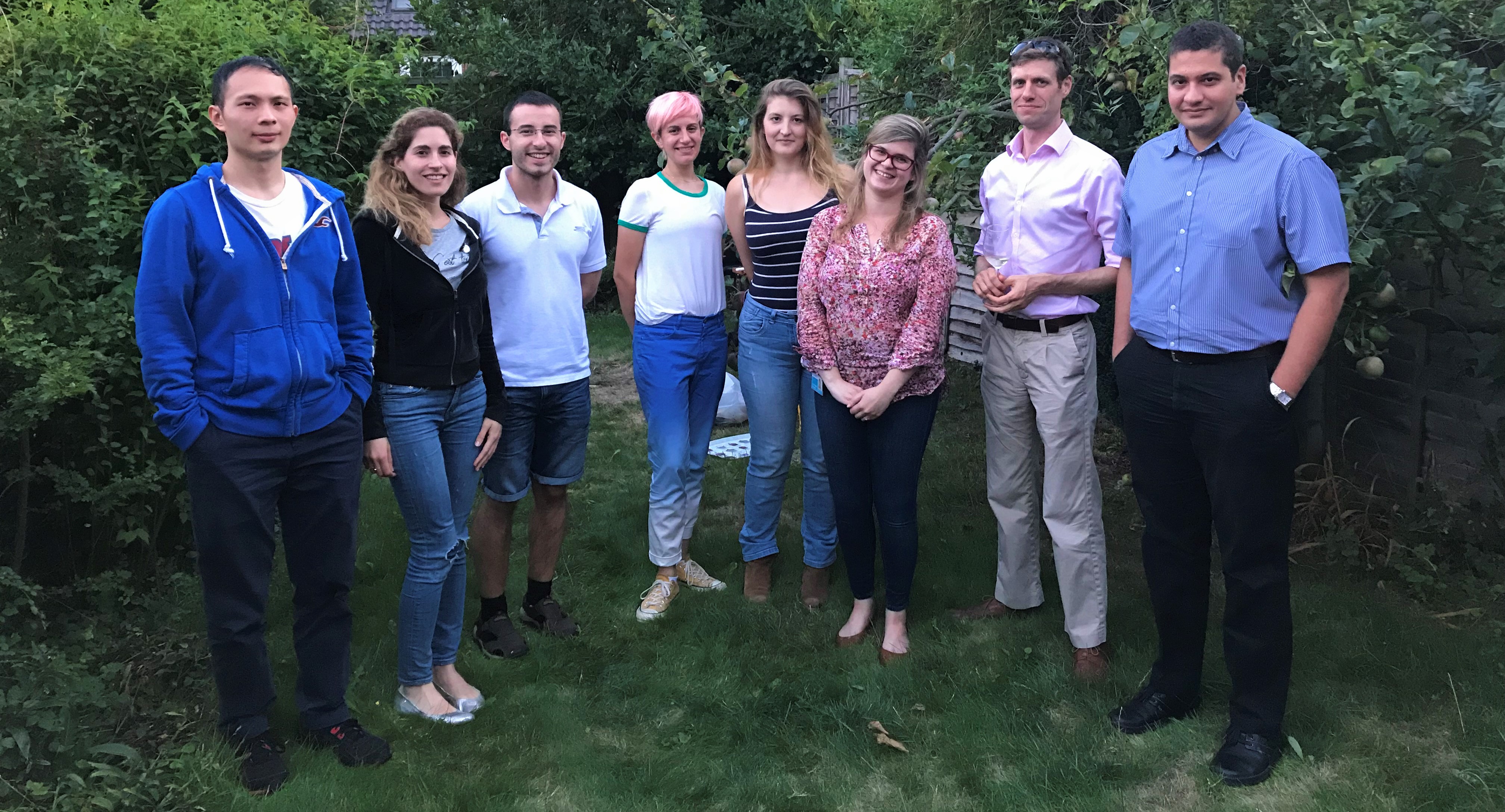 Key publications
Abbasian N, Millington-Burgess SL, Chabra S, Malcor JD, Harper MT (2020). Supramaximal calcium signaling triggers procoagulant platelet formation. Blood Adv, In Press
Millington-Burgess SL, Rahman T, Harper MT (2020). R5421 is not a selective inhibitor platelet scramblase activity. Br J Pharmacol (In Press)
Wei H, Harper MT (2019). ABT-737 triggers caspase-dependent inhibition of platelet procoagulant extracellular vesicle release during apoptosis and secondary necrosis in vitro. Thromb Haemost, In Press
Wei H, Malcor JM, Harper MT (2018). Lipid rafts are essential for release of phosphatidylserine-exposing extracellular vesicles from platelets. Sci Rep, 8, 9987.
Harper MT, Camacho Londono JE, Quick K, Camacho Londono J, Philipp SE, Birnbaumer L, Freichel M, Poole AW (2013). Transient receptor potential channels function as a coincidence signal detector mediated phosphatidylserine exposure. Science Signalling, 6, ra50.
Harper MT, Poole AW. Chloride channels are necessary for full platelet phosphatidylserine exposure and procoagulant activity. Cell Death Dis, 4, e969.
If you are interested in our research, please contact Matthew. Prospective PhD students should consult the University's Postgraduate Admissions site, and in particular the postgraduate funding section. Post-doctoral research opportunities will be advertised by the Department and on the University Jobs page. Regretfully, the Harper lab is unable to provide any undergraduate summer placements in 2021.
Former lab members
Dr Nima Abbasian (now Charles River)
Dr Bonita Apta (now Lead Scientist, Lonza Biologics)
Dr Jessica Davies (now Cambridge Graduate Medicine)
Ivelin Ivanov (now Lonza Biologics)
Dr Dora Lopresto (now Associate, Boston Consulting Group)
Alice Sowton (now Department of Physiology, Development & Neuroscience, University of Cambridge)
Dr Hao Wei (now Department of Immunology, Fudan University, Shanghai)
Undergraduate members
Grace Atkinson - Lottie Arnold - Jasmine Bawa - James Brice - Shirom Chabra - Lana Huang - Rebecca Gilchirst - Evonne Gaw - Celine Goh - Zhiyuan Lin - Wenxin Ma - Keiran Smith - Georgia Tooth