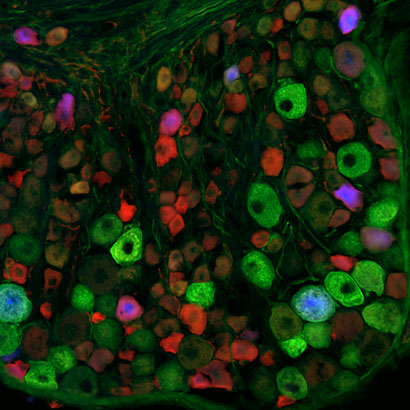 The overarching theme of research in the Department is to discover fundamental mechanisms by which drugs act, and to pave the way for new drug discovery.
With 14 independent research groups, including many research workers, research students and technical and support staff, we are one of the larger departments of Pharmacology in the United Kingdom.
Major research areas of the Department include cell signalling, macromolecular structure, neuroscience, organ systems, and pharmacological intervention in cancer and infectious diseases. Research interests are described in detail on the individual staff research pages.
The Department is also home to the Naked Mole-Rat Initiative.
Research Ethics
The University of Cambridge has four School-level Research Ethics Committees that can review projects involving Human participants and personal data.
Some Departments, Faculties and Institutes also have their own local Research Ethics Committees or procedures such as The Cambridge Human Biology Research Ethics Committee
The Departmental contact in respect of giving advice in relation to Research Ethics to current and future researchers is Dr Matthew Harper (tel: +44 1223 334032).