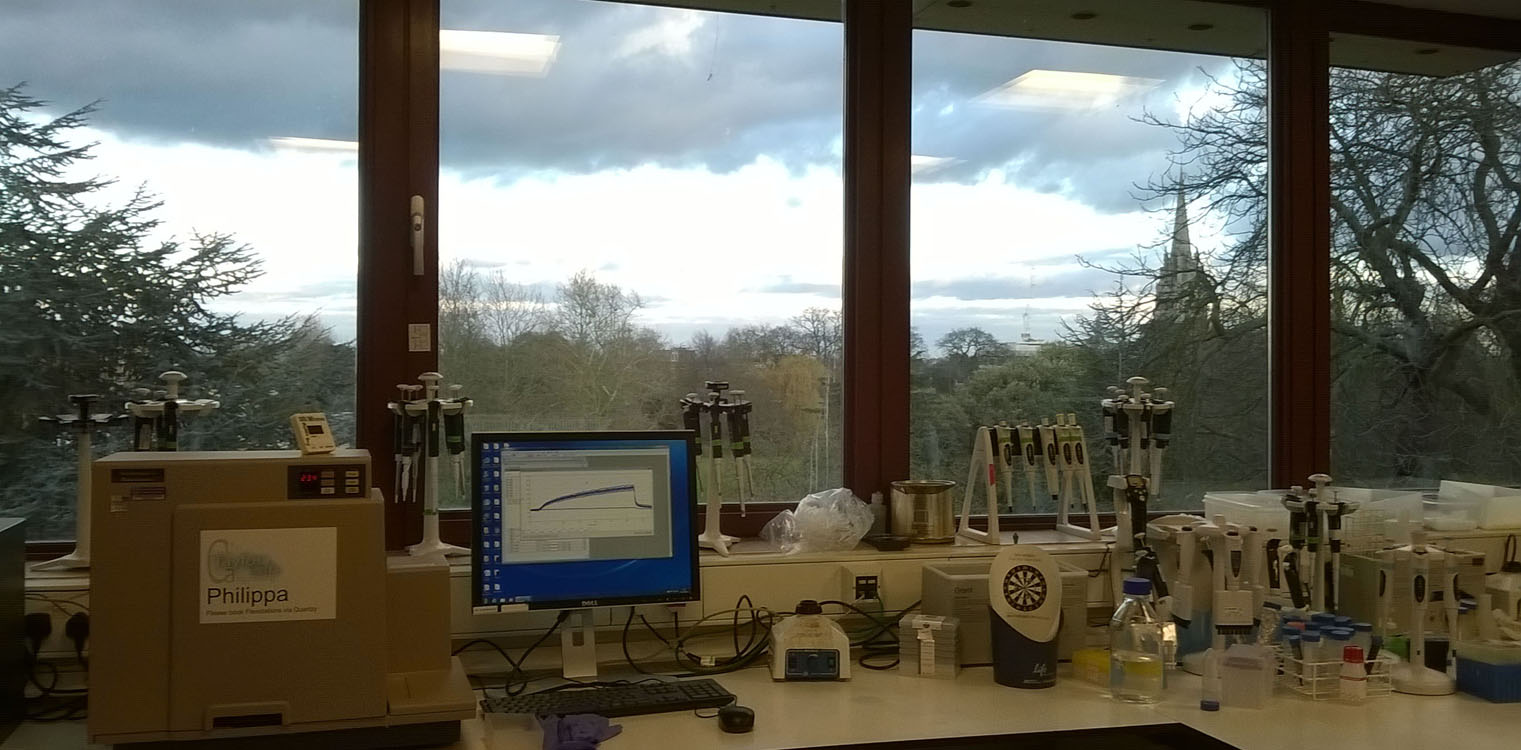 We are always pleased to hear from candidates interested in joining the lab.
Pre-university students
We are unable to offer laboratory placements for pre-university students. However, our Young Pharmas scheme provides opportunities for Year 12 students.
Undergraduate placements
Funds are available to support summer placements in the laboratory, usually for periods of 8-10 weeks. Please contact us early in the year if you are considering applying for a summer placement. It is not usually practicable to consider short-term placements for undergraduates at other times of the year.
Research students
We are happy to consider applications from suitably qualified applicants from the UK or abroad for research studentships. Informal enquiries should be addressed to Professor Taylor (cwt1000@cam.ac.uk) as early as possible in the academic year for which you hope to secure admission. You should note that many application deadlines, particularly for those applying from outside the UK, are as far as 10 months ahead of the usual start dates in October. Please consult the graduate admissions pages on the department's website for up-to-date information on applications (https://www.phar.cam.ac.uk/postgraduate)
Many research studentships (BBSRC, Wellcome Trust, BHF) now include a first year during which you gain research experience in 2-3 different laboratories ('research rotations') before deciding on the lab in which to begin studies for a PhD.
Consult the department's web pages (http://www.phar.cam.ac.uk/postgraduate/) for further details of graduate admissions procedures.
Postdoctoral research fellows
Enquiries from candidates within the UK or abroad who are interested in joining the lab as postdoctoral fellows are invited to contact Professor Taylor (cwt1000@cam.ac.uk) well in advance of the preferred starting date.
Early enquires allow time to arrange visits or meetings, to prepare applications for funding, and to catch funding deadlines, some of which occur only once each year. We are happy to consider enquiries from applicants at every level of experience, from graduate students close to finishing a PhD to experienced researchers seeking to establish an independent research group by applying for competitive research fellowships. We welcome applications from the UK and abroad. When we have specific posts available within the lab, details will be posted here.
Technical staff
Any available posts for technical support staff will be advertised here, in jobs.ac.uk, the local press, and on the University web site. We have no vacancies at present.
Visitors
Please address enquires to Colin Taylor (cwt1000@cam.ac.uk).