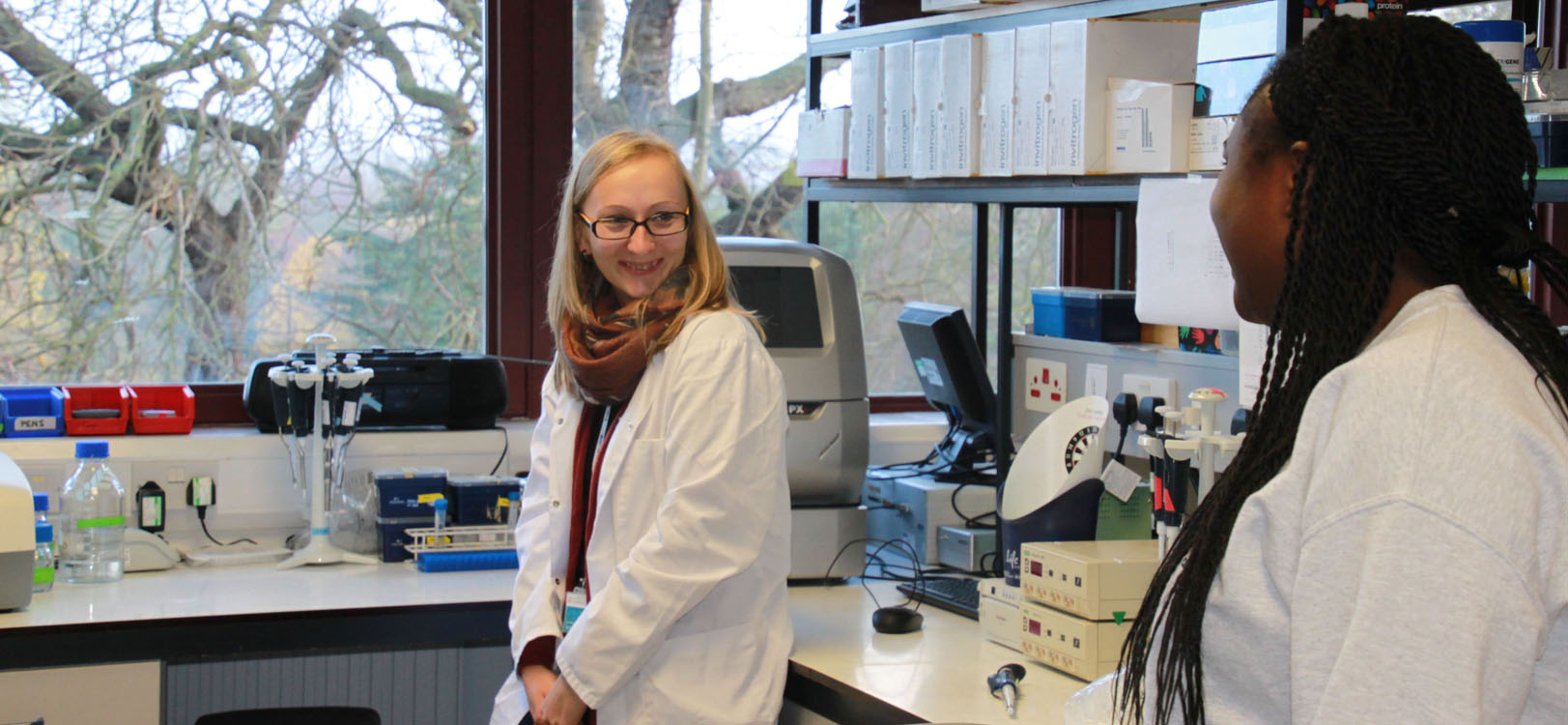 Professor in Cellular Pharmacology
Colin read Natural Sciences at Gonville and Caius College, Cambridge and then completed a PhD in insect physiology with Sir Michael Berridge. He completed postdoctoral work with Jim Putney in the USA, before returning to Cambridge as a research fellow of St John's College and a Royal Society Locke Research Fellow. He was appointed to a lectureship in pharmacology soon afterwards, and then to a Lister Institute Research Fellowship. He was appointed Professor in Cellular Pharmacology in 2001. Colin has served on various editorial boards, and committees of funding agencies and societies, including chairing the board of Gordon Research Conferences. He is a member of Academia Europaea, a Fellow of the Academy of Medical Sciences, and a Wellcome Trust Senior Investigator.  cwt1000@cam.ac.uk
Laboratory manager
Emily read biological sciences at the University of East Anglia and completed her PhD in plant pathology at Nottingham University. After postdoctoral work in Brazil, she held senior scientific posts in molecular plant pathology at the National Institute of Agricultural Botany in Cambridge. Emily joined us in 2002 as our lab manager. She has specific skills in molecular biology, immunomethods and high-throughput analyses of Ca2+ signalling. Her present research is concerned with interactions between Ca2+ and cAMP signalling in human airways and vascular smooth muscle. ejat2@cam.ac.uk.
---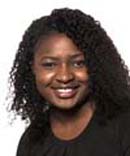 Dr Peace Atapka
Postdoctoral research fellow
Peace was awarded a BSc in Pharmacology at the University of Liverpool before joining the group. Her PhD focussed on Ca2+ handling by lysosomes, with particular interests in the interactions between the endoplasmic reticulum and lysosomes. Peace is currently a postdoctoral fellow, working on ER-lysosome interactions. pa376@cam.ac.uk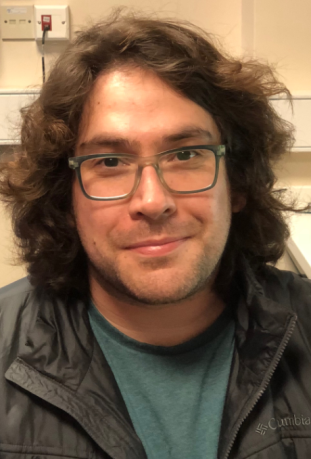 Dr Raul Lagos-Cabre
Postdoctoral research fellow
Raul has a degree in biological sciences and completed his PhD in physiology in Chile, studying the role of metalloproteases during spermatogenesis. After a postdoc in cell-cell communication, he joined the lab in 2017 as a postdoctoral fellow studying the role of IP3Rs and Ca2+ 
signals during cell division. rcl45@cam.ac.uk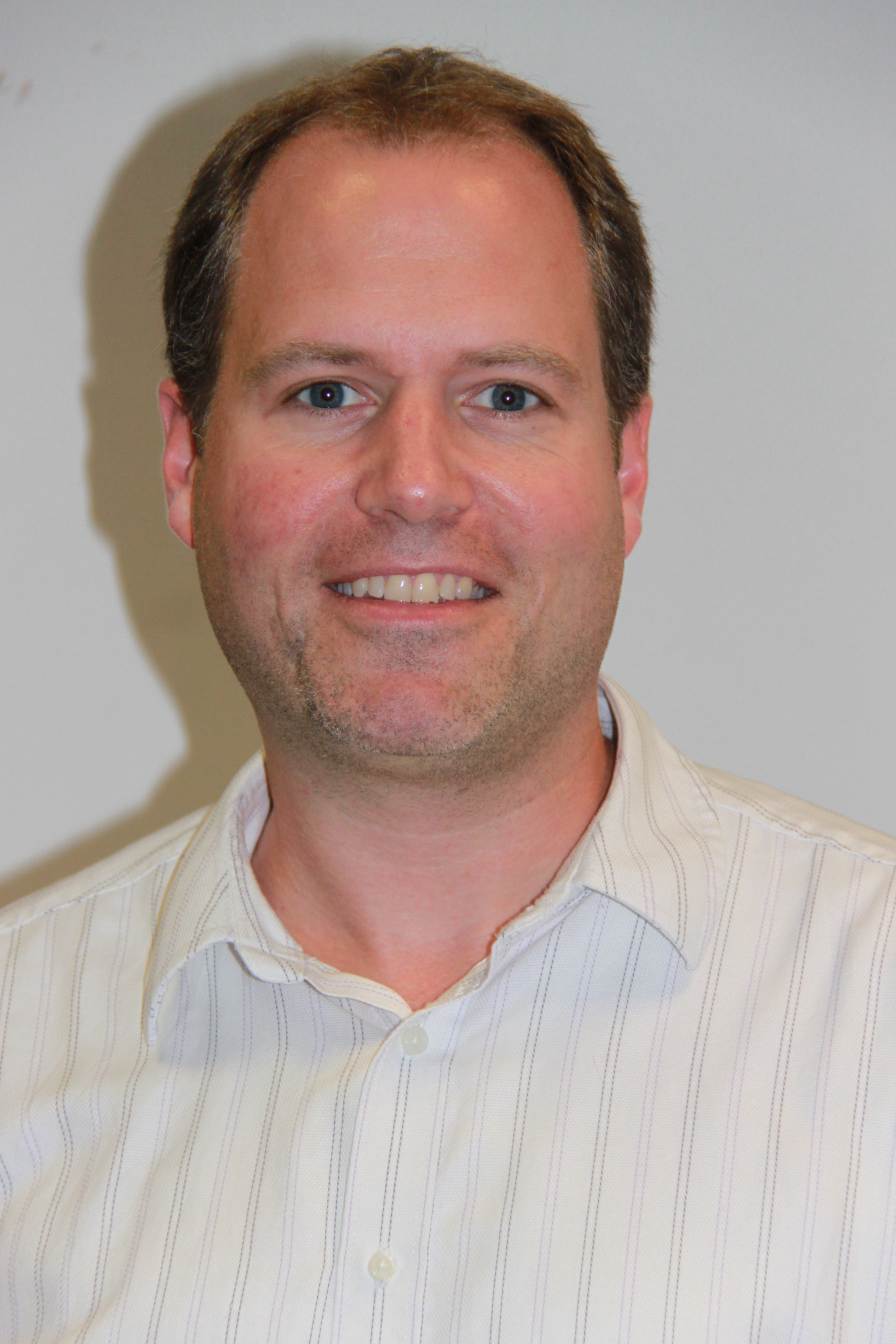 Dr David Prole
Postdoctoral research fellow
David studied Natural Sciences at Cambridge before exploring the structure and function of K+ channels during his PhD with Neil Marrion at the University of Bristol and HCN pacemaker channels during postdoctoral training with Gary Yellen at Harvard Medical School. After moving back to the University of Cambridge in 2006 to work with Colin Taylor, he was appointed a Meres Research Associate of St John's College in 2007. David applies optical imaging and molecular biology methods to examine the roles of ion channels in cell signalling. dp350@cam.ac.uk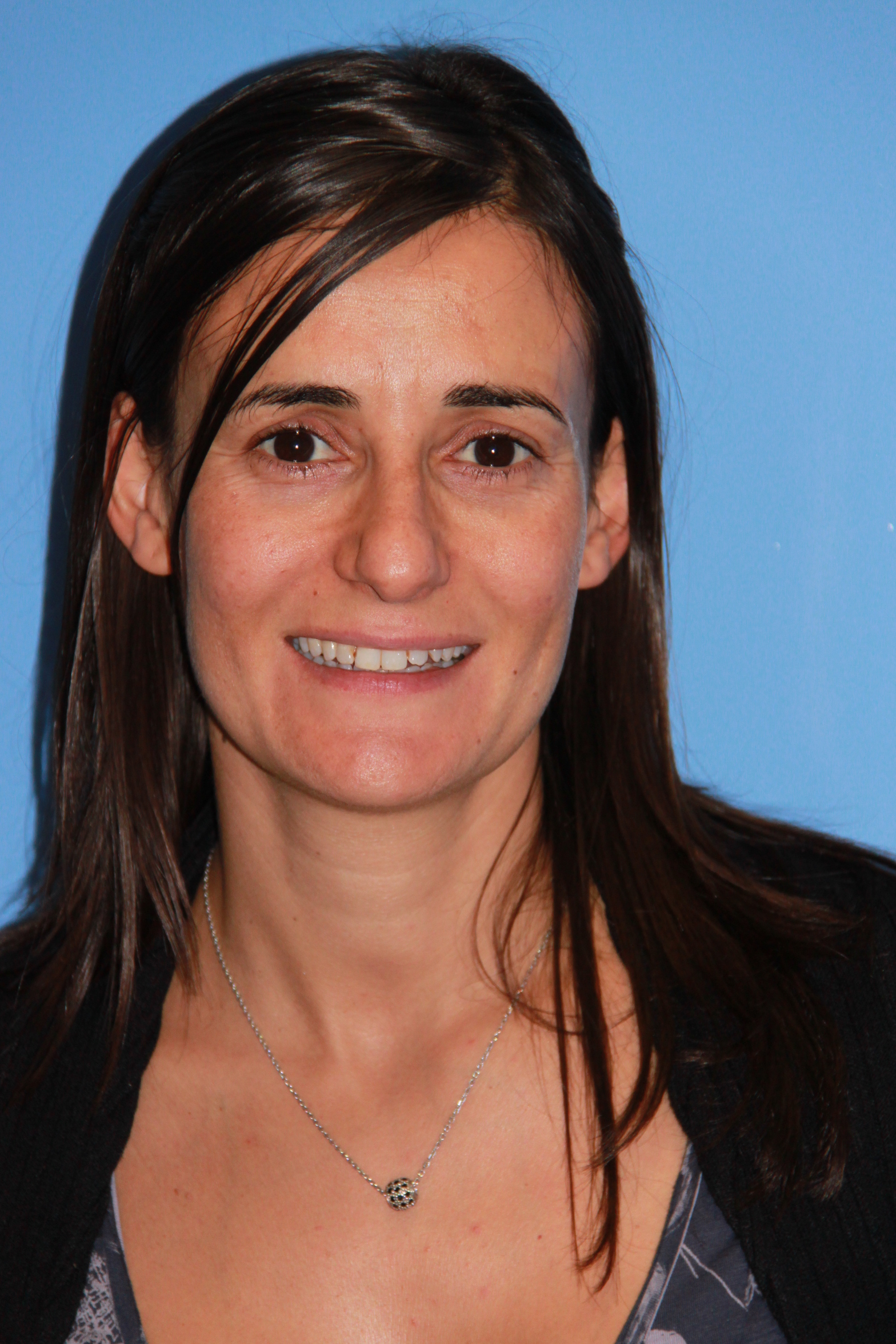 Dr Ana Rossi
Postdoctoral research fellow and fellow of Queens' College
After undergraduate studies in Argentina, Ana completed her PhD in 2007 and was appointed to a junior research fellowship at Queens' College. Ana has worked on various aspects of IP3 receptor behaviour, including the characterization of novel partial agonists and defining the structural determinants of ligand binding to IP3 receptors. Her present interests are in quantal Ca2+ release and the roles of IP3 receptors in migration of glioma cells. Ana supervises for Queens' College. amr50@cam.ac.uk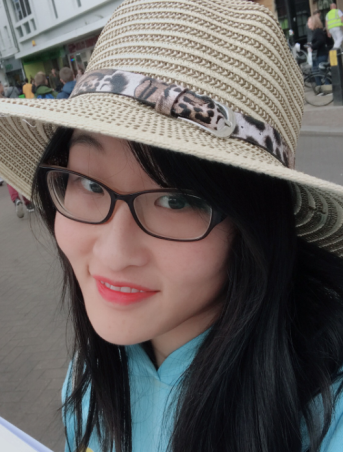 Yihan (Lisa) Shen
Graduate student, St. John's College
Lisa was awarded a BA in Natural Sciences (chemistry) at the University of Cambridge before joining the group. She is using gene-editing methods to explore the interactions between STIM1 and Orai that mediate store-operated Ca2+ entry. ys432@cam.ac.uk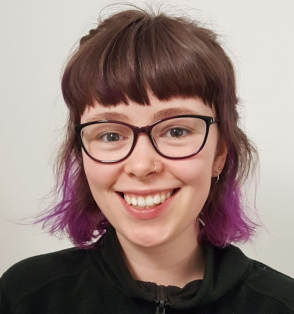 Holly Smith
Graduate student, Darwin College
Holly completed her BSc in Biomedical Science at the University of Sheffield, and joined the lab in 2018 for her PhD. She is working on the generation and termination of local Ca2+ signals evoked by IP3 receptors using high-resolution optical techniques in partnership with Cairn Research. Holly is supported by a BBSRC CASE award.  has54@cam.ac.uk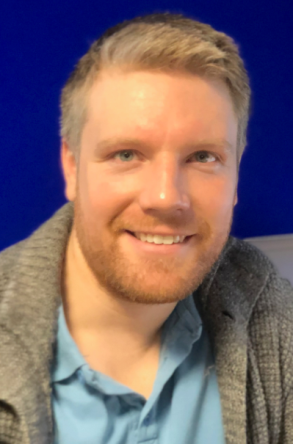 Dr Michael Smith
Postdoctoral research fellow
Michael studied genetics at the University of Nottingham before completing his PhD in stem cell biology at the University of Birmingham. He briefly worked as a research associate at the University of Warwick before joining the lab in 2017. Michael is  investigating the role of lysosomes in Ca2+ signalling with a focus on developing a luminal lysosomal Ca2+ sensor.  ms2444@cam.ac.uk
Dina Tahboub
Graduate student, Peterhouse
Dina is a medical student, combining her clinical studies with research for a PhD. She combined her pre-clinical training at Cambridge with Part II pharmacology, where she developed her interests in cell signalling. She studies the interactions between cAMP and Gq-coupled receptors in human bronchial smooth muscle cells. Dina is supported by the Cambridge MB/PhD programme and a Gates Scholarship. dt375@cam.ac.uk

Dr Nagendra Babu Thillaiappan
Postdoctoral research fellow
Babu trained as a pharmacist in India and then held positions in industry before completing an M.Sc. at the University of Oxford. His PhD with ColinTaylor used gene-editing and optical microscopy to explore relationships between the distribution of IP3 receptors and the Ca2+ signals they generate. Babu continues to work on how the dynamics and geography of native IP3 receptors influence Ca2+ signalling. nbt22@cam.ac.uk
Laura van Marrewijk
Graduate student, Jesus College
Laura completed her BSc in biochemisty in The Netherlands, during which she spent a year working in the Taylor lab. After completing her BSc in 2017, she joined the group as a PhD student. Laura works on Ca2+ signalling in glioblastoma. She is supported by a Herchel Smith Research Studentship. lv315@cam.ac.uk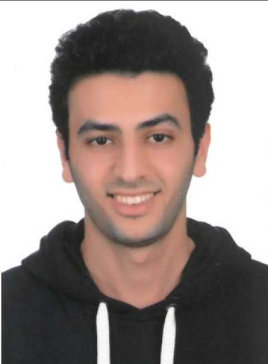 Abdelhamid Yousef
Graduate student, Downing College
After undergraduate studies in pharmacy in Egypt, a Master's degree from the Karolinska Institutet, and a short visit as an ERASMUS student to this lab, Yousef began his PhD studies in early 2019. He is working on the mobility of IP3 receptors. His studies are supported by a Cambridge International Scholarship. ay322@cam.ac.uk
---
Recent lab members
Pragnya Chakraborty
Pragnya is a graduate student working with Gaiti Hasan at NCBS in Bangalore on the contributions of IP3 receptors to store-operated Ca2+ entry. She spent a few months in the lab in 2018 working on the same topic before returning to NCBS.
Dr Stefania Mataragka
Stefania completed her PhD in 2019 using high-resolution optical microscopy to explore the mechanisms underlying regenerative propagation of Ca2+ signals by IP3 receptors. She returned to Greece after completing her PhD.
Dr Margit Silke Muller
Margit joined the lab in 2014. She was awarded a Horizon 2020 Marie Skłodowska-Curie Individual European Fellowship in 2015 to work on glucose handling by human astrocytes. She moved to Hannover for further postdoctoral work in 2017.
Dr Sumita Chakraborty
Sumita spent a few months in the lab during her PhD studies at NCBS in Bangalore working with Professor Gaiti Hasan. She returned as a postdoctoral fellow to work on sigma 1 receptors and store-operated Ca2+ entry, before returning to NCBS.
Dr Anna Habryka
After completing her PhD in Poland on hypoxia and regulation of HSPA2, Anna worked as a research assistant in the lab. She examined Ca2+ signalling and the effects of hypoxia on migration of glioma cells. She left to work for Horizon Discovery.
Dr Michael Keebler
After studying neuroscience and genetics at the University of Minnesota, Mike completed his PhD working on the kinetics of IP3 receptor binding and the spatial organization of hierarchical Ca2+ signalling. He moved to a postdoctoral position at the Sanger Institute before returning to the USA to work in industry.
Dr Philippa Dale
Philippa read Pharmacology in Cambridge before completing her PhD on interactions between cAMP and Ca2+ signalling pathways in bronchial airways. Philippa also helped develop our Young Pharmas' activities for sixth form students. Philippa is now teaching.
Dr Vera Konieczny
After undergraduate studies at the University of Marburg and an internship supported by ERASMUS, Vera completed her PhD working on signalling from GPCRs to IP3 receptors. She moved on to work with Melina Schuh at the Max Planck Institute for Biophysical Chemistry in Göttingen, Germany.
Dr Cris Lopez
Cris trained as a pharmacist in Spain. She completed her PhD in 2013 on the contribution of lysosomes to cytosolic Ca2+ signalling. She returned to Spain as a postdoctoral fellow.
Dr Abha Meena
Abha completed her PhD working on the mechanisms linking parathyroid hormone receptors to Ca2+ signals. She then returned to her position as a staff scientist at the Central Institute of Medicinal and Aromatic Plants, Lucknow, India.
Dr Alap Chavda
Alap joined the lab after a BSc in biochemistry from the University of Leicester. He worked on developing methods to examine the behaviour of the N-terminal of IP3 receptors. He developed an optical method to quantify low-affinity interactions between proteins and used TALENs to tag endogenous IP3 receptors with fluorescent proteins. He led a team that won the BBSRC Biotechnology Young Entrepreneurs Competition in 2013. He returned to India after his PhD to pursue a career in biotechnology.
Kathryn Shelley
Kathryn spent a few months in the lab working on protein phosphorylation evoked by cAMP in human aortic smooth muscle. She returned to Oxford to read biochemistry in 2013 before moving on to study for a PhD.
Dr Nadia Shah
Nadia studied pharmacology at Manchester University before completing her PhD there on differentiation of pancreatic β cells. After postdoctoral work at Baylor College of Medicine in Houston, she joined the lab to work on the role of ryanodine receptors in glucose-regulated insulin secretion from β cells.
Dr Taufiq Rahman
Taufiq completed his PhD on nuclear patch-clamping of IP3 receptors in 2007, and was then appointed a research fellow at Pembroke College. Taufiq was awarded the Early Career Research Award of the Biochemical Society in 2010 and a Royal Society University Research Fellow in the Department of Pharmacology, Cambridge. He is now a university lecturer in pharmacology in the same departemnt
Dr Steve Tovey
Steve was a postdoctoral fellow in the lab from 2004-2015, during this time he explored the interactions between cAMP and IP3 receptors and developed our optical microscopy methods.
Steve now works for Cairn UK. He retains a visitor position within the lab.
Dr Saroj Velamakanni
After working on multidrug transport proteins, Saroj joined the lab to work on the structure of IP3 receptors. By characterizing chimeric IP3/ryanodine receptor proteins he contributed to demonstrating that these two major families of intracellular Ca2+ channels are build to a common plan. He left the lab in 2102 to join Fahy Gurteen Laboratories as a senior research scientist.
Dr Eva Pantazaka
Eva received her BSc and MSc in chemistry from Patras University in Greece before joining the lab as a PhD student. She was awarded her PhD in 2008 for work examining the mobility of IP3 receptors. She stayed on as a postdoctoral fellow, and then as a visiting scientist, to work on interactions between Ca2+ and cAMP in human aortic smooth muscle cells. She left the lab to join the Department of Pharmacy at the University of Patras in 2013. Eva returns to Cambridge each summer to teach  molecular biology.
Dr Samir Khan
Samir explored the interactions of the N-terminal regions of IP3 receptor subtypes with ligands and the effects of sulphydryl modifications. He was awarded his PhD in 2011 and then moved to Heptares as a research scientist.
Dr Kevin Thurley
Kevin is a mathematician, who spent a few months during his PhD with Martin Falcke, working on experimental analyses of receptor-evoked Ca2+ spikes. He returned to Berlin to complete his PhD.
Dr Sriram Govindan
Sriram worked on P2Y receptors and Ca2+ signalling in vascular smooth muscle. He was awarded his PhD in 2010. He moved to Novartis when he was awarded a presidential post-doctoral research fellowship.
Dr Zhao Ding
Zhao developed fluorescence polarization methods for analyses of ligand interactions with IP3 receptors. He was awarded his PhD in 2009 and moved to work in a Chinese biotechnology company.
Dr Yi Sun
Yi worked on the interactions of proteins with the N-terminal region of the IP3 receptor. He was awarded his PhD in 2008, and then moved to the Wellcome Trust Sanger Centre.
Dr Francis Wolfram
Francis studied in Germany before joining us for her PhD, for which she produced a low-resolution structure of recombinant type 1 IP3 receptor using single-particle EM analysis. Francis left for a postdoctoral position at the hospital for sick kids in Toronto.
Dr Didier Damaegd
After completing degrees in bio-engineering at the Université Catholique de Louvain, Didier completed his PhD working on a Ca2+/H+ uniporter in yeast. Supported by a World Excellence award from Wallonie-Bruxelles International (2014), he worked on the role of lysosomes in Ca2+ signalling before returning to Belgium..
Aga Karas
Aga studied pharmacology at King's College London and joined the lab in 2013 to compelte a Masters working on mechanisms of ATP transport. Aga was supported by Fitzwilliam College and the Wellcome Trust.
Dr Huma Saleem
Huma studied chemistry in Lahore College, Pakistan before beginning her graduate studies in 2010. She completed a PhD on ligand interactions with IP3 receptor subtypes. Huma was supported by the Jameel Family Trust.
Luke Brezovec
Luke was an undergraduate visitior from Penn State University, where he was completing a BSc in biochemistry and BA in integrative arts. He worked on type 2 IP3 receptors and the proteins associated with them, before returning to complete his undergraduate studies and progressing to a PhD.
---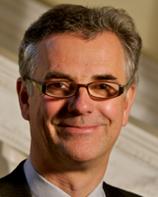 For more than twenty years, we have collaborated with Barry Potter at the University of Bath and his team of medicinal chemists. Our work together has both refined our understanding of ligand recognition by IP3 receptors and provided many valuable tools.
Mitsu holds the Canadian Research Chair in Structural Biology at the University of Toronto. He and his team are experts in the application of NMR and X-ray crystallography to structural analyses of biological macromolecules, with particular interests in Ca2+ signalling proteins. Our work together has provided high-resolution structures of the regions of the IP3 receptor to which IP3 binds.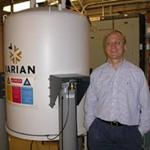 Jim is Professor of Chemistry at the University of California, Davis. He is an expert in NMR, with interests in Ca2+-binding proteins. Our collaborative work with Jim and Mitsu has contributed to unravelling the interactions between neuronal a Ca2+-binding protein, CaBP1, and IP3 receptors.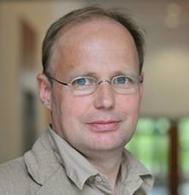 Martin, with whom we have collaborated for more than ten years, is head of Mathematical Cell Physiology at the Max Delbrück Centrre for Molecular Medicine in Berlin. His team are experts in applying mathematical methods to stochastic processes. Our work together has contributed to understanding how Ca2+ signals that differ widely between cells and which include random behaviour can nevertheless reliably encode information as it passes from cell-surface receptors to cellular responses.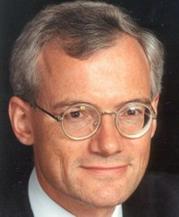 Professor Geoff Smith
Geoff is head of the Department of Pathology, Cambridge, a Wellcome Trust Principal Research Fellow, and an expert in poxviruses. Our recent work together has contributed to understanding how Golgi anti-apoptotic protein (GAAP), a protein that Geoff's group first found in vaccinia virus, influences Ca2+ signalling and migration in mammalian cells.