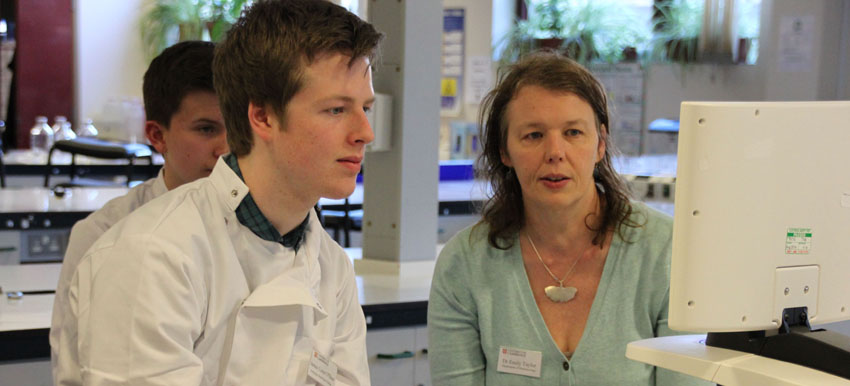 Young Pharmas
The lab, working with others in the department, hosts the Young Pharmas scheme, which provides an extended series of practical classes, lectures and poster session for twelve students drawn from three local sixth form colleges. The event is coordinated via the heads of biology from the three participating colleges: Hills Road Sixth Form College, Netherhall, and Long Road Sixth Form College. Students in year 12 who are interested in participating should contact the biology teachers of their own school in the autumn term. The activities are scheduled from January to April.
Cambridge Science Festival
Cambridge Science Festival is held each Spring. It provides free events from all areas of science, including pharmacology, for visitors of all ages. Details of the Festival are posted on the University web site early each year.