Most of us take an effort teaching the next generation of scientists by supervising for different subjects such as Chemistry, Physics and Biology within the Natural Sciences Tripos (NST). As a group we are also very interested in communicating not only our own research to the public in general and students in particular, but we also love to promote all the sciences wherever we can. A few of the projects that lab members have been involved in are summarized below.
Young Pharmas
In March 2015, the Department of Pharmacology welcomed 12 A-level students from local Sixth Form Colleges for the Young Pharmas' Programme. This event, which was running for the first time this year, was aimed to provide practical insight into pharmacology and experimental design. Laura, Sonja and Owen joined forces with members of the Taylor and Smith labs and organised a range of practical sessions on topics such as measuring reliably, proteins and protein visualization, muscle structure and response, and fluorescence microscopy.
CHaOS
Cambridge Hands-On Science comprises a group of students who volunteer to organize experiments and events to promote sciences to the general public. Some of us have been involved in a range of CHaOS events. Sonja, a long-standing member of CHaOS, has participated in the Science Road Show during which a team of students travels around the UK visiting schools and hosting exhibition at other public venues. Every year, as a part of the Cambridge Science Festival, CHaOS hosts the event "Crash, Bang, Squelsh!" (CBS). Over 2000 visitors come to watch and do fun science experiments. Ben has previously demonstrated Chemistry experiments and Marie has helped out with Physics demonstrations, while Sonja usually gives a talk on some of the craziest plants of the planet. If you are interested in learning more about CHaOS and CBS, visit their website.
Light Year Foundation Science Road Show
In 2013 Yalda (a previous lab member) and Elin volunteered on the Lightyear Foundation's Science Roadhshow in Ghana, giving practical science lessons using low-cost and locally available materials. This charity does some amazing work to promote scientific knowledge and learning throughout the UK and Ghana. Read more...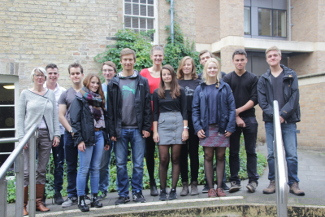 Natural Sciences Colloquium 2015
In September, Marie hosted a Natural Science workshop for students from the Evangelische Schule Neuruppin (Germany). Guided by the theme of "Light", twelve students and two teachers visited groups in different departments of the University to gain insight in cutting-edge research. The presented topics included fluorescence and super-resolution microscopy, optical tweezers, nitrogen vacancy centres, optical communication systems, nanophotonics and solar fuels. The aim of the workshop was to introduce the students to research and encourage them to consider a career in science. For more details, go to the BBSRC DTP news page.
STEM For Britain 2020
In March 2020, Sian had the opportunity to present her work developing Aurora A Kinase PROTACs to our local Cambridge MP - Daniel Zeichner - at the Houses of Parliament in London. She made a poster showing her work till date showing how these PROTACs are designed, how they function and the experiments she has done to test them. This event allows researchers to present the most cutting edge work to the different MPs in order to generate dialogue and awareness.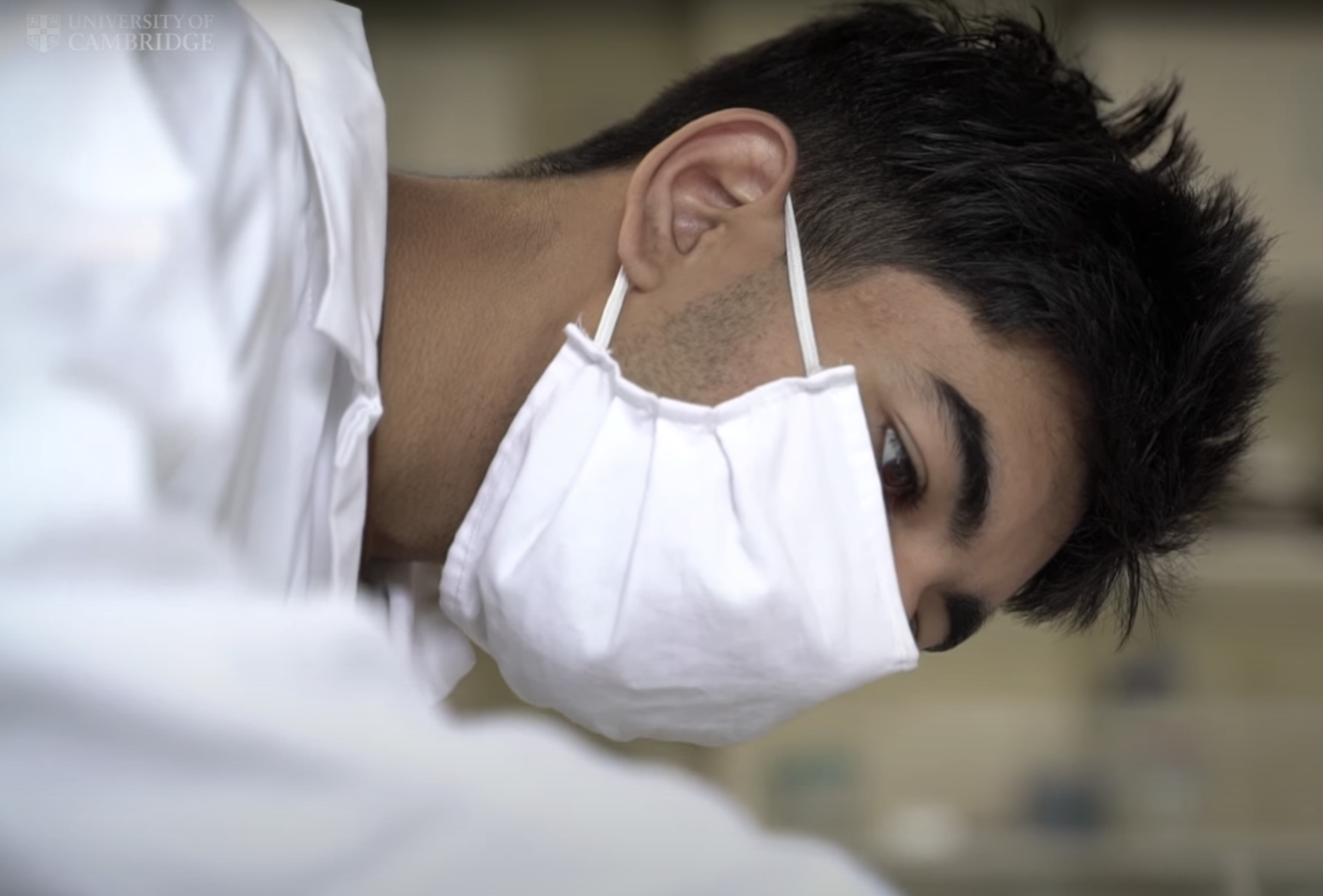 #CambridgePostgrad
Our PhD student, Nilesh Chatterjee, participated in a film by the Cambridge Office of External Affairs and Communication to attract more Indian students to study for postgraduate degrees at Cambridge. Our lab finds this outreach incredibly valuable to the research-sphere as diversity in research is crucial to the unity of different perspectives resulting in cutting edge ideas and technologies. We hope to see more international postgraduates around Cambridge thanks to this campaign! For more information please watch the film here.